About Dr. Miller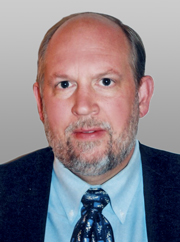 Dr. Jon Miller earned his medical degree from the University Of Oklahoma and completed his residency at the University of Louisville. In addition, he holds a Ph.D. in physiology, focusing on the endocrine regulation of catecholamines and prostaglandins.
A Fellow of the American Psychiatric Association, he has received numerous awards. Board certified by the American Board of Psychiatry and Neurology, he practices general psychiatry with emphasis on the treatment of anxiety, depression, ADHD, brain injury, and eating disorders. In addition, he is the Assistant Clinical Professor of Psychiatry at the University of Louisville School of Medicine and actively teaches at the medical school.
In addition to his extensive educational and professional background, he has been the recipient of numerous honors and awards from his peers, has published extensively, and has made numerous professional presentations on a wide variety of topics.
Click here for a pdf of Dr. Miller's curriculum vitae.